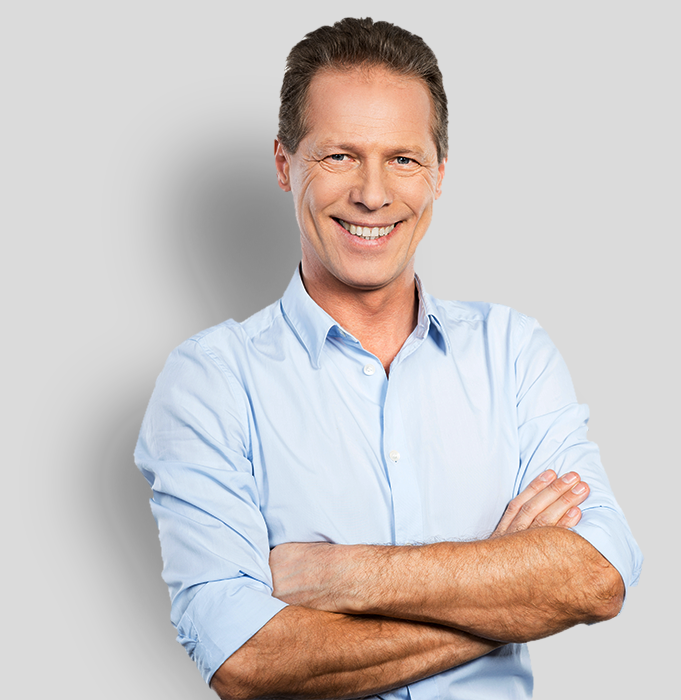 Few of Our References…
Additional projects, information, and references are available on request.

Automotive Industry
Acorn Tire
A-Excellence Service, Inc.
Amerifreight
Bedford Motor Service Inc.
Car Source USA
Car Wash
Currie Motors Ford of Frankfort
Daytona Auto Rebuilders, Inc.
Golf Mill Ford
Hawk Chevrolet
J. Jasso Trucking Co
J.A.S. Trucking
Jay - Kay Collision Center, Inc.
Jiffy Lube
KER Logistics, Inc.
La Grange Crane Service, Inc.
Nissan of South Holland
POM Truck Repair
Pro-Trans Logistic, Inc
Roman's Auto Service
Sherman Dodge
Stanley's Tire Shop
W & K Express, Inc
Windy City Discount Muffler & Brakes In

Factories
A. M. Precision Machining
Advanced Cabinets Corp.
Allen Bros Inc - Halsted
American Digital Signage LLC
American Metal Fibers, Inc.
Amerifreight System LLC
APMI-Advanced Precision Manufacturing
BCI Technologies
Bear Stewart Corporation
Becker Works Ltd - W Chicago
Brandenburg Industrial Services Co
Bust Outs Inc
C E Niehoff & Co
Chicago Gear
Chipita America Inc.
Cloz
Component Plastics Inc
Control Solutions LLC
Corey Steel Company
Deluxe Stitcher Company
Design Station
Digital Dimensions, Inc.
Energy Part Solution
Euro RSCG
Exclusive Stone Inc.
Furniture Service
Goldsmith Chemical & Metal Corp.
Gordon Bros
Grace Printing & Mailing
Granite Gallery
Home Line Furniture Industries
Hopkins Machine Corp.
J.K. Manufacturing Co
Larcker's Recycling Services
Magid Glove & Safety, Manufacturing
Company LLC
MFI Industries, Inc
Mill Stainless
Nonni's Food Company
Paragon Spring Company
PDP - Precise Digital Printing Inc.
Polar Tech Industries Inc
PolPress Printing
Rich Food - Bakery
Roll & Roll Metal Fabricators, Inc.
South Chicago Iron & Metal
Star Tech Glass
Stone City
Super Color Digital, LLC
Teletech
Tesko Enterprises
The Pate Company
WDT, World Disc. Telecommunication
White Metal Casting
Woodward MPC

Food Processing, Grocery Stores, Retail
Andy's Deli & Mikolajczyk Sausage Shop
Angelo's Food Market
Ania's Polish Deli
Archie's Precious Metals
Atom Banana
Belmont Sausage
Berkeley Finer Foods - Charles Rd
Bizios Fresh Market
Bon Ton
Brookhaven Market Place - Darien
Butera Finer Foods
BUTERA Market
Calihan Pork Processors, Inc.
Cardinal Liquors
Cermak - Central Park Fruit Market
Cicero Deli
City Fresh Market
Deli 4 You, Inc.
Dixmoor Fruit & Meat Market
Elgin Fresh Market
Euro Fresh
Fair Oaks Farms
Familial Foods, Inc
Farmer's Best Market
Farmers Pride Market
Food Plus America LLC
Franx Superlow IV
Frescasita Market
Fresh Farms
Gene's Sausage
Glenview Food and Liquor
Gold Stone
Golf View Fresh Market
Grant Park Custom Meats
Hungarian Kosher Foods, Inc.
Idea Furniture - Irving Park
Jerry's Fruit & Garden Center
Kenwood Liquors - Homer Glen
Kurowski Sausage
La Casa Del Pueblo, Inc.
Lewis Produce Market
Lomeli's International Supermarket
Market Place on Oakton
Merz Apothecary
Montrose Deli Inc.
Morse Fresh Market
Natures Fresh
Northstar Foods, Inc.
O'Reilly Auto Parts
Patel Brothers - Devon
Paulina Certified
Peoria Packing & Butcher Shop
Pete's Fresh Market
Pete's Produce
Pork King Packing, Inc
Regal Jewels
Rich's Food Market
SFG - Specialty Food Group Inc
Shop n Save
Spectrum Preferred Meats Inc.
Sunset Foods
Super Mas Market
Super Low Foods
Super Mercado El Guero
Supermercado Torres
Tampico Supermercado
TJ MAXX
Tony's Finer Foods - Belmont
Villa Fruit Market
Wally's Market - Golf
Watseka Quality Supermarket
West Lawn Foods
Whole Foods Market Group Inc.
World Fresh Market

Gas Stations
BP Gas Station
BP Lawrence & Canfield
Calumet Gas Corporation
CITGO
Mobil - Gas Station
P.O.C. Palatine Oil Inc.
Riverdale Gas Corporation
ACHN of Cook County

Hospitals
Bethany Homes and Methodist Hospital
Children's Memorial Hospital
Cook County Hospital - Fantus Clinic
Cook County Hospital, Department Of Ambulatory Development
Cook County Hospital, ER Department
Cottage Grove Medical Center, Office of the Purchasing Agent
Dr. Jorge Prieto Family Health Center
Greek American Rehabilitation Center
Health Center of Cook County
Mercy Hospital and Medical Center
Norwegian American Hospital
Sacred Heart Hospital
St. Anthony Hospital

Government Agencies, Banks
Alderman Anthony A. Beale
Alderman Richard F. Mell
Australian Consulate General
Auto Port Michigan Ltd
Burbank Police Department
Chicago Biosolids OM, Veolia Water-Metropolitan Water
Chicago Children Care Society
Chicago Police Department
Chicago Police Department, Organized Crime Division - Tech Lab
Consulate of Bosnia and Herzegovina
Delmar Apartments, Mercy Housing Lakefront
Department of Fleet Management, Englewood Apartments, Mercy Housing Lakefront
Guadalupano Family Center, Chicago Commons
Holland Apartments - Wth, Mercy Housing Management
Illinois Department of Corrections
Illinois State PCS, Marian Tesla
Iron Mountain
Major Jenkins, Mercy Housing
Martin Luther King Family Center
Miriam Apartments
Office of the Attorney General
Office of the Purchasing Agent, County of Cook
O'Hare Airport Transit System, Inc.
Polish & Slavic Federal Credit Union
Polish Consulate in Chicago
Polish Embassy in Washington DC
Robbins Health Center
Service Air
South Loop Apartments, Mercy Housing Lakefront
TSM Total Security Management Inc
Union Pacific
US Coast Guard Station Calumet Harbor
Village of River Forest
Washington Federal Bank for Savings
Wentworth Commons, Mercy Housing Lakefront
YMCA

Warehouses
Lowell International Company
Midwest Warehouse, Woodridge
Nealey's Food Inc
Ofer Mizrahi Diamonds, Inc
Preferred Meal Systems Inc.
Raja Foods L.L.C.
Remodelers Supply Center
Schwarz Paper Co
T & T Food Services
T & Z Metals Inc
Tony's Warehouse - Itasca
World Kitchen Inc
Alliance Paper and Food Service
AVAD
Centurion Service Group
Chicago Commercial & Consumer Brands LLC, CCC Brands
Chicagoland Equipment & Supply Inc
Convenient Market Group
Cosmos Granite & Marble Inc
Doma Centers Inc
J & B Distributing Co.
J & S Produce Corporation
Jack Tuchten Produce
Krak Imports
Lechuga Head Produce Inc

Restaurants & Night Clubs
2 Way Grill
Admiral Theatre
Bobak's Signature Events
Cafe DK
Caffe ROM
Dengeos Restaurant
Euro Club
Ferajna Restaurant
Filoneks
Hennessy's Steakhouse and Seafood
Hilton Garden Inn
House of Blues
J. Patrick's Irish Grill & Bar
JC's Market & Café
Jolly Inn
M & I Lounge Inc.
Mi Tierra - South
Mid America Hotel Corp., Days Inn
Renaissance Blackstone Chicago Hotel
Royalty East Banquet Hall
Sofitel Chicago Water Tower
Stereo Club
Super 8
The Westin O'Hare
Tilted Kilt Elgin, Inc.
Tilted Kilt Roselle, Inc.
Tilted Kilt Woodridge, Inc.
W Chicago Hotels - Lakeshore, Starwood
Hotels & Resorts Worldwide, Inc

Property Management
Atlantic Realty Group Inc.
A-Z Management
Broad Sholulders Management - Grand
Capstone Property Management LLC
Carlton Terrace Apartments
CBRE, CB Richard Ellis
CHA - East Lake Management, Garfield Apartment
Condominium Association - Elmwood Park
Connected Property Management
Coventry Place Condominiums
Dakota Condos/The Building Group
Dauphin Park Apartments LLC
Devon Property
East Lake Management, Albany Apart.
Foresite Management Inc, Jason Pfaff
Gateway Centre - Bldg E, SEC Clark & Howard, LLC
Harlem Pointe Condos, Hallmark & Johnson Property Management
Home Site Realty Inc
I & G Riverside
JD Realty
Joseph Freed and Associates LLC, West Town Center
Lieberman Management Services, Inc
Merchandise Mart Properties Inc
Mid-America Asset Management Inc
NAI Hiffman
Peter Michael Realty Inc
Ridge Condominium Management
Weiss Properties Inc.
WIFI Buildings
Woodfield Mall, Sears Security Office

Schools & Churches
ABCD Academy for Children
Chicago Academy
Chicago Commons Nia Family Center
Chicago Public School
Chinese Christian Mandarin Church, Living Water Evangelical Church
Divine Mercy Polish Mission
Evangelical Free Church
Fellowship M.B. Church
First Grace Missionary Baptist Church
Hononegah, Community High School
Lane Technical High School, Chicago Public Schools
Little City Foundation
Logandale Middle School, CPS
Northside Learning Center, Chicago Public Schools
Polish Jesuit Fathers, Jezuicki Osrodek Milenijny
Share & Care Day Care Center
Songhai Learning Institute, Chicago Public Schools
St. Constance Church
St. Ferdinand Church
St. Ferdinand School
St. Haralambos Greek Orthodox Church
Union League Club
University of Chicago